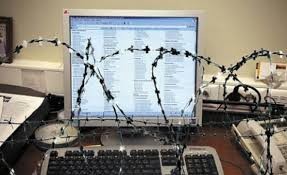 Before the end of 2014, the Russian state Duma plans to approve a number of amendments to the Child Protection Law. These amendments request all Internet providersto install specific equipment to filter all traffic. Those companies which are unable to install their own equipment on their servers will be required to pay for pre-filtered content from larger Internet players.
The "filtering" initiative was first suggested by Russian legislator Elena Mizulina who is the author of the Child Protection Act.
The second organization lobbying this initiative is the Russian League to Protect the Internet, and its president Denis Davydov.  The primary goal of the League is to fight illegal and dangerous content on RUnet.
The entity implementing this law is the "Ashmanov and Partners" legal firm.
All RUnet Industry players have protested against this law, and the RAEC has given an expert evaluation that this 'filtering' initiative will cause significant damage to the whole RUnet – not only it will require serious financial investment from providers, which will result  in increased user fees for Internet access, but also it will slow down the speed of Internet services, to say nothing of any violation of users' rights.  What is also important is that RAEC stated that it's hard to imagine that such legislation could be implemented without mistakes, since the mechanisms to do so are not verified
The RAEC expert group includes all major Russian and Global Internet Industry players, including mobile operators Megafon, Vympelcom, Rostelecom, Google Russia, Yandex, Microsoft, Ozon, ICANN and many others.
The future of this new initiative, which is now in process of development is yet to be seen.