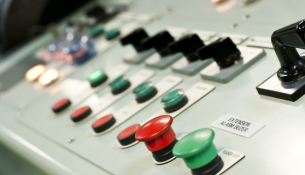 On Dec 2nd, the Safe Internet League in Moscow, during their press event announced to Russian journalists their new recommendations for government regulation.
The League is recommending mobile telecom companies be required to use specific technical equipment to pre-filter information on the Internet.  Free access will be limited to only those resources that are on to "whitelists".
Safe Internet League director Denis Davydov suggests that this will be a beneficial for parental control – to protect children from harmful Internet content (the Initiative is recommended as an amendment to the existing Child Protection Law).  According to the League experts, this tool will be very useful for Russian schools, which should have safe educational environments and be protected from harmful external content.
According to the League, content-filtering would be implemented by mobile telecom companies, and will allow automatic real-time identification of content classification, and block it if the content is considered 'harmful'.
 "There is a great amount of resources on the Internet that can harm children.  According to our statistics, only 5% of parents use Parental Control tools, and we cannot afford to lose our younger generation" Davydov says.  (the first time the idea of content pre-filtration was recommended, it was by Russian legislator Elena Mizulina, who was also the author of the Child Protection Act – after which online users filed an online petition (with over 100 thousand signatures) to have her mental health  examined).
Previous actions by the League to protect users from the Internet were focused on identification and deletion of all sorts of negative content (by user request) including child pornography, copyright violations, hate speech, and extremism.
Last year the League sent a complaint to the Russian General Prosecutor about Yandex and Google, for allowing advertising for abortion services in their search results.  Search engines are just businesses, commented  Davydov, they do not care about moral values or even Russian laws. Their work needs to be monitored and regulated. 
The League has identified over 96 Internet resources containing information on sexual services, and has sent requests to Roscomnadzor to block them.
Davydov also spoke about "cyber–volunteers" who help the League in their mission, who have helped to identify serious criminals, pedophiles and extremists.
The RAEC (the Russian Internet Association) has criticized many League recommendations, pointing out the high financial cost of the project, the low effectiveness and negative side-effects.
The day after Davydov's PR speech, the Safe Internet League's website experienced heavy DDOS attacks, the heaviest they had ever seen.