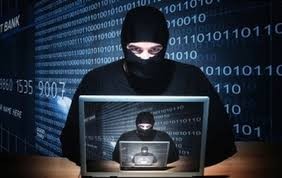 On November 24, the President of the Russian Federation signed a new amendment to the Antipiracy Law (187 FZ, which implements new limitations to the Federal Law  24.11.2014, N 364 FZ) regarding "information, information technologies and information protection" and the Civil Code of the Russian Federation. The law will go into effect on May 1st 2015.
According to the new amendments, all copyrights will be extended to all  online copies (except images).  The law allows blocking Internet access after two complaints from copyright owners. The new twist  of this law is that a website can be blocked permanently.
Upon finding illegal content on a website, copyright owner can complain to the Roscomnadzor, Agency, which will notify the service provider within 3 days with a demand to delete the offending content; the service provider then has 1 day to notify the website owner. If the content is not removed by the service provider or website owner, the web resource may thenbe blocked by an upper-tier network provider.
 In the case ofthe illegal content not being deleted in the requested period by the website owner, heavy fines will be levied (up to 500,000 rubles per person, and up to 1M rubles for an organization).
The website owner, according to the new law, is required to provide his personal address  and email address, so that copyright owners may contact him directly. In addition, even regular users posting illegal content online may be fined
Russian Internet experts have strongly criticized this initiative. The representative of the "Pirate's Party," NGO Artem Kozluk, has stated that  the legal mechanism is not perfect (the law permits blocking web sites by their IP address); since several independent websites can share the same IP address, other resources unrelated to the pirated content may be blocked as well. "After implementation of this law, all torrent and video platforms can basically be blocked" Sarkis Darbinyan, an Internet lawyer says.  According to the opinion of RAEC experts, this measure gives too much power to government agencies over web resources. With this law, any web site on theInternet can be blocked. Deputy Director of Ivi Online Theater Mikhail Platonov and Vkontakte Director Boris Dobrodeev both consider that the service blocking demanded by this law are too strict.
"This law is unclear  and it'sterminology is not well-defined"  – a Yandex representative says.
Despite the fact that Internet users have filed an online petition, signed by more than 100,000 users on the www.roi.ru website, their opinion was not taken into consideration by lawmakers.