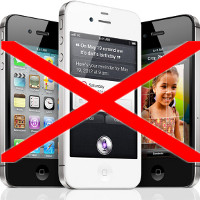 Russian legislators can prohibit usage of the iPhone and iPad mobile products in Russia starting from January 1st 2015, states Internet Ombudsman Dmitry Marinichev.  According to his recent statements, the iCloud program is storing users' data on US Internet servers, which violates  recently adopted laws on the storage of personal data of Russian citizens.

As of January 2015, all personal data of Russian users will be required  to be stored in data centers in  the territory of the Russian Federation.
This limitation will also affect Facebook, Gmail and Twitter, companies which are, according to Russian legislators opinion, supposed to be registered in Russia.
"We have sent official notification to all of these companies"  - Maksim Ksenzov (Deputy director of Roscomnadzor) says.  (Earlier this year Mazim Ksenzov was criticized by Russian prime-minister Dmitry Medvedev for his public statement that Russian government can shut down social media, f.e.Twitter). 
According to the new requirements after registering with Roscomnadzor as an "information transporter", a company is required to save users data for 6 months  in the  territory of Russia (all data, including mails, voice messages, files, images).  Disregarding this request will result in the application of fines. of up to a half million rubles.  If companies do not register, Roscomnadzor will send a second request regarding the violation, which requires capitulation within 15 days.  If companies fail to register within that time, Roscomnadzor may block access to the resource from Russian users.