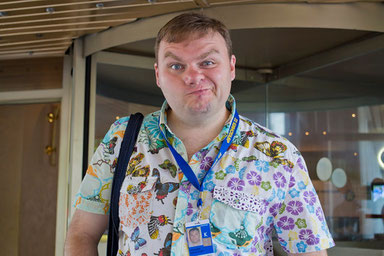 A loud scandal in Russian media circles was provoked by the tweet of popular Russian Blogger and Radio host Alexander Plushev.
Plushev was fired from "Echo Moskvy" radio station (its main shareholder is Gazprom-Media)because of his tweet, in which he asked his followers how many of them agree that the death of the son of Mr. Ivanov (the Chief of Putin's administration) was a "karmic punishment" for his incident with hitting an old woman on a street with his car and avoiding prosecution.  
Plushev: Do you think the death of Ivanov's son, who ran over an old woman with his car and later sued her son-in-law, is proof of the existence of God or some cosmic justice?
Alexander Plushev has written a post with personal excuses later on.
In response to Plushev's tweet, Russian municipal deputy and activist Maxim Katz complained to the Ekho Moskvy chief editor Aleksey Venediktov in his tweet.
Maxim Katz stated that his action was not about freedom of speech, but rather about journalist responsibility.
The scandal provoked much speculation in the Russian blogosphere and online community about Gazprom-Media control of Echo Moskvy and journalistic ethics and responsibility.
Mikhail Lesin, Head of Gazprom-Media, allegedly made the decision to fire Plushev himself and said his dismissal was "a question of morals," rather than specifically about the tweet.
According to Kommersant, Gazprom-Media's Lesin was dismissed over a breach of "state official ethics and systematic disciplinary violations" in 2009, when he was an advisor to president Medvedev.
Do you believe in the existence of cosmic justice?