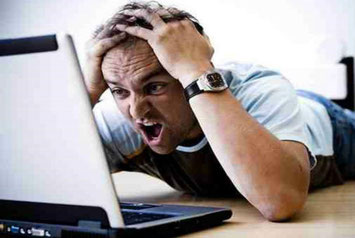 On August 1st 2014 the Law demanding official registration of all Russian bloggers in Roscomnadzor lists went into effect.  This law, signed by Russian president Vladimir Putin on the 5th of May, 2014 as part of an anti-terrorism package, is for the first time stating a  definition of "Blogger".
A blogger can register voluntarily by filing a form on a website, or he or she will be informed when he has been added to the list.  Registered bloggers are requested to reveal their personal information on their webpage and avoid publishing information which is "unconfirmed"; they are also not allowed to violate somebody's private life (by publishing negative statements about any public person) and are prohibited from using jargon and "badwords".
A specific expert commission was organized to supervise this issue.
A blogger's popularity will be determined with the help of specific technical equipment that will count the number of views and their length (with a minimum of 15 seconds). The website for registration is 97-fz.rkn.gov.ru.
Roscomnadzor can also request detailed information about a blogger from the information spread by organizers (search engines, social media networks, web sites).  For refusal to comply with these demands, administrative fines will be levied.
This law has resulted in intense discussions and criticism in the Blogosphere, among bloggers, lawyers, NGOs, and activists.  Roscomnadzor states that this law should not provoke panic, as its goal is not to prevent users from publishing blogs, but to improve communication between bloggers and the public, to prevent the spread of false information, jargon and negative information.
According to Roscomnadzor, official Alexander Zharov, "Roscomnadzor has legal agreements with public counters (Open Stat, Yandex Metrix, Mail.ru Ranking, Liveinternet) to count visitors.  I hope that the amount of unverified information, hate speech and black marks will decrease, and that the audience will be grateful" – Zharov said.