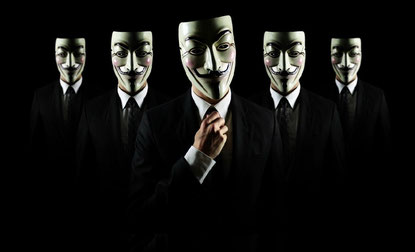 According to the new law, there is now a punishment of 6 years imprisonment for public appeals for extremism, public assaults, discrimination and provocation of racial or national hatred, including appeals on the Internet.
Also, the punishment for an organization of any extremist kind of activity will now become harsher:  the organizers will be arrested and jailed for 2-8 years, have to pay fines up to 500,000 rubles, or will be sentenced to perform public service for up to 5 years.
However, not all Internet users are aware that a repost on social media may now be considered equivalent to an extremist public message, even if it doesn't include any of the user's comments in it.  The punishment for reposting content on social media networks containing extremism content will now be the same as for an extremist action.
It will not be taken into consideration how many followers a user has, even if is an extremely small number.  There were a number of court cases when Vkontakte (the Russian social network) users were arrested for posting, sharing, and reposting political content that was considered to be illegal, and even for being tagged on another person's comment or picture with extremist content.
In one of the cases, a Vkontakte user was arrested for sharing a video from the Navalny rally, which was considered to be extremist activity.
Here is the full list of articles users can be arrested for, or obliged to pay heavy fines for, so far:
·               Public appeals for extremist action
·               Public appeals for terrorist activity
·               Disclosure of personal or family information
·               Spread of gossip
·               Encouragement of racism
·               Appeals for mass activist activity          
·               Propaganda and demonstration of racist symbols
·               Public appeals for actions compromising national integrity
AGORA human rights association's lawyers comment that this law will increase self-censorship among users and will make them more careful with what they post online.