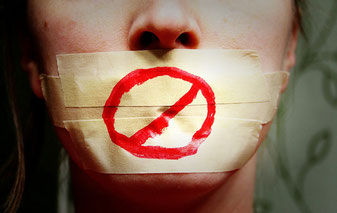 Amendments to the Child Protection Law had barely been put in place on July 2012 when the Duma (the lower house of the Russian parliament) decided to add prohibitions of anonymizers and filter- bypass tools (proxies, VPN). According to the bill to amend the information law, filed on 21 September 2012, Internet users who continue to use these methods will face penalties ranging from blocking of their Internet access to levying heavy fines.
According to Roskomnadzor (the Federal Service for Supervision in the Sphere of Telecom, Information Technologies and Mass Communications) all online media except news agencies are required to put age restriction labels on their content, but print media that cover politics and current affairs are exempt. Each individual article or item was supposed to be labelled, but "if that proves too complicated, the entire website must be labelled".
 The Russian media are split between those that are panicking about the new provisions, and those that are just perplexed by them. To avoid any risk, many online media representatives have decided they may have to label their entire site as "banned to those under the age of 18" even if this could have a big impact on their readership and could result in their site being blocked by some Internet Service Providers, public WiFi networks and public institutions such as schools.
Article 4 of a bill that parliamentarians from all four parties in the Duma submitted to the family commission on  June 7, 2012 proposed a unified register of Internet domains and websites containing banned content.
Also, in June of 2013, Russia's Duma issued a new law that prohibits the promotion of homosexuality, and other deviant sexual behaviors among minors.  The Russian parliament voted 436 to 0 to pass a total ban on "homosexual propaganda" by foreign or domestic activists.  The law will impose stiff fines or prison terms for spreading "propaganda of non-traditional sexual relations." This law has become one of the most controversial pieces of legislation in Russia today, and has raised international debates and protests of world celebrities and LGBT activists.